Clayton Hickey
I'm a 18 year old self-taught fullstack web/software developer. Prospective bioengineer and software engineer. I have been teaching myself programming since 2nd grade by just going for it. I'm currently working on developing an educational software suite to compete with Anki, Quizlet, Kahoot, GimKit, Google Classroom, and Duolingo that runs on all platforms (desktop, web, & mobile) and is federated (similar to Mastodon), free, and open source. It's being developed with my own gui/software framework, BUI Basic. The language learning portion of the suite's development is being documented on Twitter: @LanguageTutorRS.
Experiences
Projects
Open Source Contributions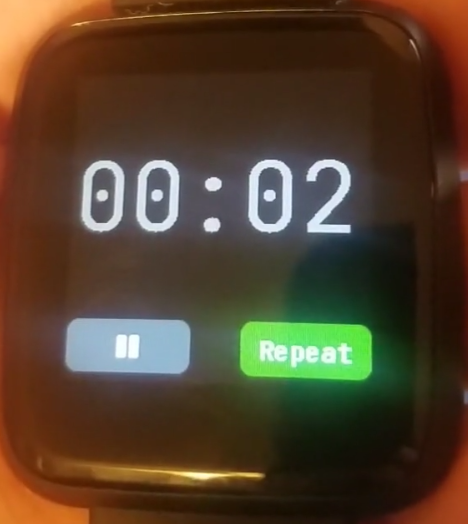 Started: Jan. 09, 2022; Completed: Jan. 09, 2022; Last updated: Feb. 08, 2022
skills: C++, firmware development, FreeRTOS software, LittleVGL
I purchased a new PineTime watch which uses the Infinitime firmware. I had previously used my own app (PebbleXCTimer) on my old Pebble Time for this function but it's not portable and the Infinitime firmware does not have the function built in or sideloading. So, I added the functionality to the timer app already built in.
Note: PR is unmerged but code is functional. They said they want it to be put into a separate app but I haven't gotten to it yet.
Started: May. 28, 2020; Completed: May. 29, 2020
skills: Android Native, Android layouts/views, Java, REST API, mobile apps
Comments on the LBRY website were already present but they were not available on the Android app. I like to read comments so I decided I should add them to the Android app so I analyzed how their website (ReactJS) was able to get comments from the LBRY REST backend server and adapted a similar technique to make comments available on the Android app.
Note: I only included the first page of comments in my PR because I didn't see a way with their API to ensure that the comments were kept in sync (if a comment was added or removed before a user would scroll, comments may be missing or duplicated on the user's screen) without fetching all the pages at once (defeating the purpose of pagination of saving memory and bandwidth). I thought they were going to add something to their API or something but after my PR, they just went with the latter solution and fetched all the pages at once.
Started: Oct. 02, 2020; Completed: Oct. 02, 2020
skills: Android Native, Android layouts/views, Java, REST API, mobile apps
Unpublishing and deleting videos are separate actions on the LBRY platform. However, the LBRY Android app did not make this distinction and performed both actions. So, I added another button and fixed some UI logic around it.
Abandoned Projects
Started: Jul. 20, 2021; Last updated: Jul. 23, 2021
skills: VR app development, OpenXR, Godot, FFI, Desktop Games, Windows Games, TCP Sockets, real-time multiplayer, async software, desktop software, Windows software, Linux software
A micro voxel-world VR game. Never finished but it was a good exercise in making VR games and using Rust/FFI in game engines for optimal performance. Likely applicable to other engines like Unity and Unreal. This game would probably require a custom rendering pipeline to make performant at all so if this were to be fully developed, a custom engine would be used.
Note: Latest development version isn't pushed
Tidbits
Desktop: custom
OS: Arch Linux
WM: LeftWM
CPU: i7-6700
GPU: RTX 2060
RAM: 32GB
Monitors: 2.8
Laptop: Framework
OS: NixOS
WM: Sway
CPU: 12 Gen Intel i5-1240P0
RAM: 16GB
Brand: Framework
Programming Environment
IDE: VSCode
Terminal: Alacritty
Shell: Bash
Release channel prefrence: nightly (LTS if has desired features)
Personal Server
Host: Linode
RAM: 1GB
CPU: 1 core Xeon E5-2697
OS: Ubuntu 20.04
Proxy: Nginx
Server: Nextcloud
<3 Software Stack
Main Language: Rust
GUI Framework: BUI Basic
Windower: Winit
Graphics Library: WGPU + BUI
Android bridge: android-ndk-rs
<3 Web Stack
Main Language: Rust
Framework: Rocket.rs
Templater: Maud
Database: Postgres (want to replace with my own)
Database Driver: Diesel
Sports
Cross Country
Winter/Spring Track
Tennis